How to Maintain a Clean Kitchen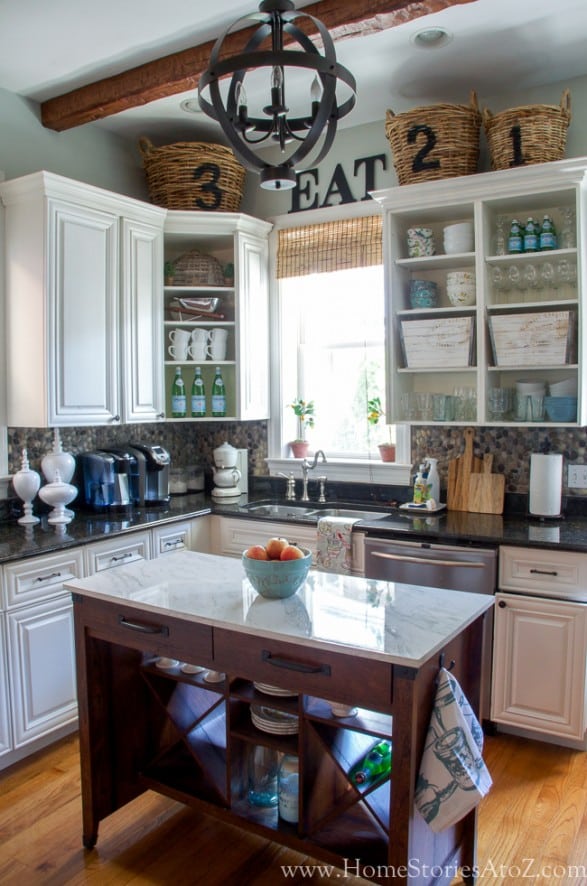 Working in a clean and neat kitchen would be the basic dream for many housewives.  In order to maintain a clean kitchen, we have to keep several cleaning discipline and habit.  Let me share with you some of my understanding of this topic.
Setup Your Kitchen Cleaning Checklist
We always recommend many users to setup a routine cleaning checklist, this similar concept applies to kitchen cleaning too.  We recommend a housewife could setup a kitchen cleaning checklist.  With the checklist, we could carry out the routine clean up before the kitchen contaminant turns up to be more stubborn.
Apart from the daily clean-up, we emphasize the weekly, monthly and quarterly cleaning activities. With these set of moderate and major cleaning activities, the housewife could keep a clean and neat kitchen with minimum effort.
In this checklist, we will write down the cleaning item and any special tools to be used.  This will be easier for us to carry out the cleaning activities especially for those with housemaid or helper.
Setup the Cleaning Standard for each Appliance
Many appliances will deteriorate over time and some is faster than others. Nothing we can do if the appliances becomes aged, the symptom becomes more significant for plastic part compare to metal part. Glass surface tend to have slower deterioration rate provided the housewife could well taken care.
Take a photo for each appliance especially after cleaning.  The photo will record the best condition while it is at a new stage.  No matter how hard we clean the kitchen wipe, please kindly accept the fact of wear and tear.
You may not require to take a photo of the appliances after every cleaning, but you could take a photo every quarterly (3 months) cleaning.  For instance, you may have cleaned the gas stove in a weekly basis, however, after 3 months time, you could take a photo and compare with the previous photo, examine the gas stove condition. With some comparison photos, we know how well we maintain our kitchen condition.
Select an appropriate Cleaning Items
Unless you have dedicated tools else the housewife may have difficulty to remove the contaminant effectively. Here are several tools or cleaning kits:
Tools

Kitchen paper towel
Kitchen wipe cloth
Bottle Brush
Washing glove
Chemical & Detergent

All-purpose household surface cleaner
Keeping a clean kitchen not only a goal but also a habit to maintain. The kitchen cleaner spray and other kitchen cleaning items shall be properly kept in a basket.
Even though we have set up an appropriate routine cleaning checklist and standard, please kindly discuss your goal and intention with your family members.  Ask their support and corporation so that a clean kitchen is everybody goal.
Bottom line, kitchen cleaning could be a happier moment for a family if we could get everybody to participate.