Commercial Cleaning Detergent
DST has committed to commercial cleaning detergent for the Malaysian market.  Even though we have a wide spectrum of detergent products, but we still provide customized detergent formulation services so that our users could experience the best cleaning result.  Base on our experience, industrial and commercial cleaning always requires good support while coming into on-site cleaning.
In reality, not all the contaminants in the commercial areas serve the same nature.  In other words, hard to achieve the best cleaning result from a dedicated detergent.  So we need a dedicated cleaning detergent that could remove the contaminant effectively.
A customize commercial or industrial cleaning detergent will improve the cleaning result.
Commercial Cleaning Detergent – EC Series

In Malaysia, many industries heavily rely on suitable detergent to clean up their products.  Perhaps, cleanliness is gaining utmost importance since many have emphasized a cleaner living environment and also personal hygiene.  Under this circumstance, the EC series of detergents could become the first tier on cleaning detergents for environmental cleaning.  However, we are always here to work with you on cleaning improvement.
The EC Series Cleaning detergent is one of the highly sought detergents for general commercial cleaning applications.  It consists of several formulations to tackle different contaminants.
DST develops commercial cleaning detergent for many industries in Malaysia.  We develop the detergent formulation not only focus on contaminant removal but also not causing damage to the cleaned substrate surface.  Due to the tremendous variety of different contaminant on the cleaned substance surface, hence we have to develop dedicate formulation detergent to clean up the surface.
EC Series Detergent – Features
The EC Series detergent is a liquid form mild-Alkaline based surfactant, it is formulated in such a way that it serves for general surface cleaning.  This detergent has a wide application, it suitable to use in many materials' surface cleaning, includes aluminium alloy surface cleaning.  With our latest detergent surfactant technology, the EC series cleaning detergent obtain a good cleaning effect even in mild-alkaline conditions.
Liquid form

Mild-Alkaline base

High cleaning ability

No etching to Aluminum substance
EC Series Detergent – Characteristic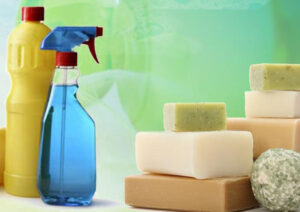 The EC series detergent contains both categories of detergent formulation, namely hydrophilic and hydrophobic formulation.  Users could select the appropriate detergent base on the cleaning needs.  Moreover, the mild-alkaline base detergent has brought advantages for Aluminum base substrate cleaning. 
EC series is a highly concentrated commercial cleaning detergent.  Users could dilute at 3-5% detergent concentration for most of the contaminant removal.  This has high concentrated formulation has shown costs saving in logistics and product handling.
The Detergent – Packaging
The EC Series cleaning detergent is one of the famous surface cleaning detergents in Malaysia for commercial cleaning applications.  Due to high demand, it comes in several packing methods for the convenience of application and handling.
20L pile
200L drum
DST has many years to supply commercial use cleaning detergent for the Malaysian market.  Besides, we also provide tailor-made detergent formulation services to our customers.  In case you are facing challenges in removing certain contaminants, feel free to write to DST Technology and let us know your concern about surface cleanliness.