User Feedback Oil Clean Result
Uses Oil Clean Solution to clean the kitchen oil stain mark. Just a spray and wipe action, the oil stain mark is removed.
The newly launched Oil Clean Solution is a dedicated detergent aimed for Malaysia family who is facing a great challenge in removing stubborn oil stain mark in the kitchen.
Cleaning the Oil-stained mark or even grease kind of residue is always a headache moment for many families. With our All-Purpose Oil Clean Solution, keeping a clean kitchen is almost a burden-free effort.
Just with Spray and Wipe action, all kitchen contaminants is removed.
Just spray the Oil Clean Solution on the oil stain mark, wipe with a cloth and you are getting back the bright and clean kitchen surface with hassle-free and relaxing!
What're the Customers Show Us
The Stove Surface with Oily Smear
The gas stove surface comparison after cleaned with this kitchen spray cleaner. Please read our article about gas stove cleaning.
The Stove Rack with Burn Food Curry Stain
Cooker Vacuum Hood with aged oil stain
The vacuum hood is always covered with a thick layer of oil stain mark. It is almost an impossible mission for most of the family unless you equip with this kitchen spray cleaner. See how others clean their vacuum hood.
Kitchen Cabinet Surface with Oil Stain Residue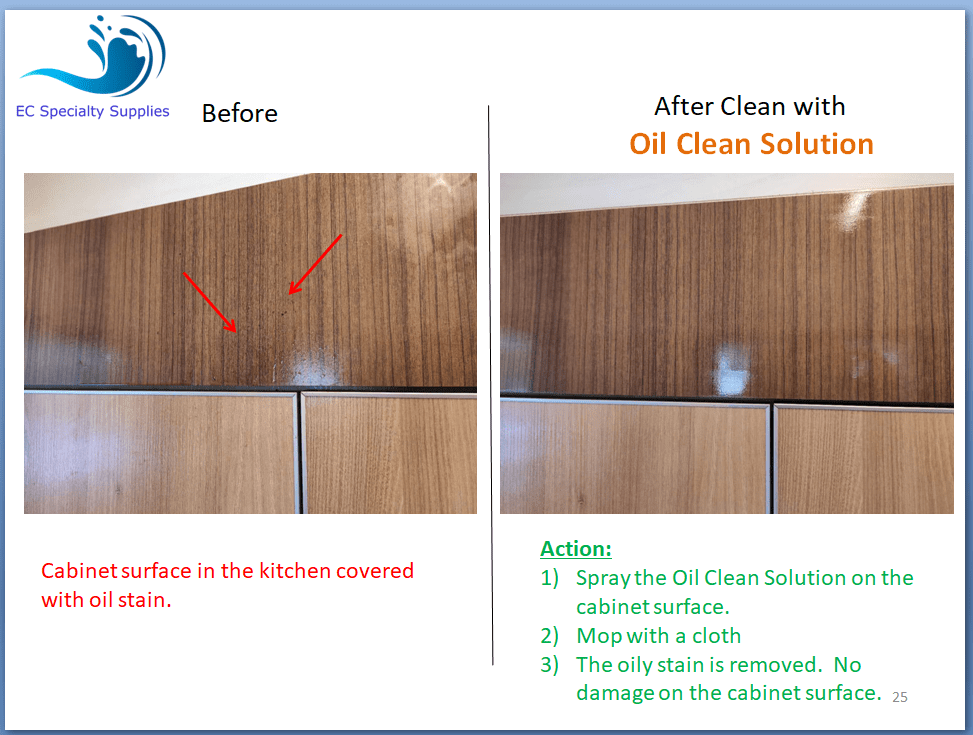 Staircase Surface with a stubborn stain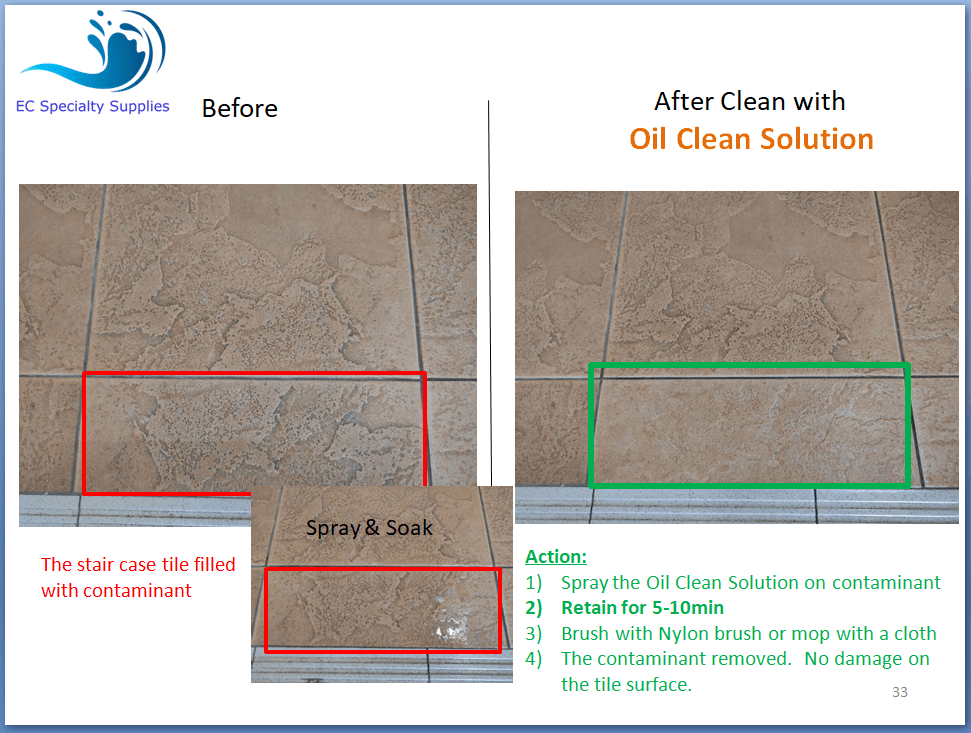 Wall Surface with animal shit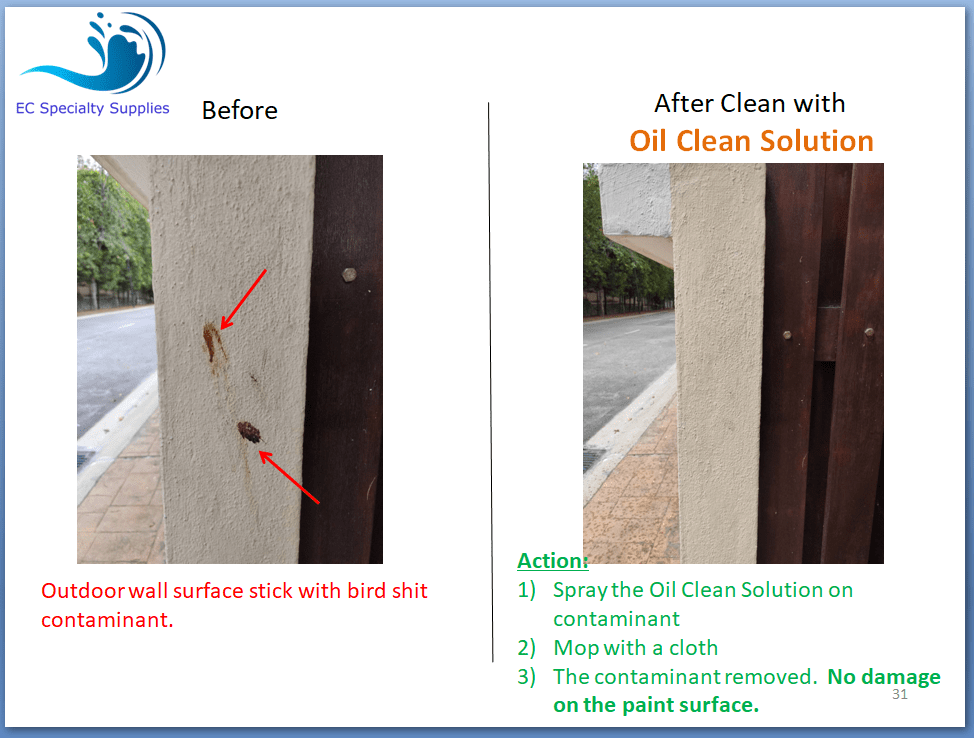 Exhaust Fan fill with aged oil stain
Many families installed an exahusted fan in the kitchen besides the vacuum hood. The exhaust fan will promote better air exchange in the kitchen area.
In many cases, we also notice a thick oil layer deposited on the metal sheet film. Again, spray the kitchen cleaner and you could experience a clean surface easily.