How We Clean the Truck Oily Contaminant
Recently a logistic company, Hua Xin Transport Sdn Bhd, has contacted us to develop trucking cleaning detergent. Hua Xin has several trucks for moving oil palm material, and they are facing challenge in cleaning the truck effectively.
DST has many years formulate dedicate cleaning detergent for various application. We agree the oily contaminant truck may not be able effectively clean with ordinary detergent.
Remove Oily Contaminant
The truck always contact with oil palm fruit bunch, the oily contaminant consists of high-level fatty acid which originate from the fruit bunch. After understood the contaminant source, we quirkily identify we should use Caustic Soda as the main detergent base.
Instead of using detergent for truck cleaning, we choose Caustic Soda. We are using an effect call Saponification for achieving better cleaning effect.
What is Coustic Soda and Precaution Measures?
Caustic Soda, NaOH, is a highly corrosive substance, it will release heat while contact with water. User may experience burning effect if contact with skin. The vapourize caustic soda will also affect individual even in breathing or contact with eye. In short, user has to obtain high level safety measure and precaution while handling caustic soda.
There are a few precautions while handle Caustic Soda:
Wear glove and safety goggle while handling
Only pour the caustic soda into water but not wise versa
Wear proper attire which prevent caustic soda contact with skin.
What is Saponification?
Saponification is a reaction referring to oil liquid mixed with lye, an alkaline solution. The product for saponificaiton process is commonly name as soap. You are right, the soap which use in cleaning process.
The caustic soda solution will react with the fatty acid within a few minutes. The emulsify solution may create. This is the one step cold process for saponification. The saponification reaction will consume the fatty acid adhere on the truck body whereby the product, soap, will become the cleaning agent to remove other contaminants.
Why Select Caustic Soda?
Since the detergent is for industry used, we have selected an alkaline solution with higher polarity effect. In this case, we choose caustic soda instead of other.
As a professional detergent maker, we have to work further in order to obtain optimize cleaning result. We have to determine some surfactant in order to blend with caustic soda solution so that the cleaning detergent is more user-friendly.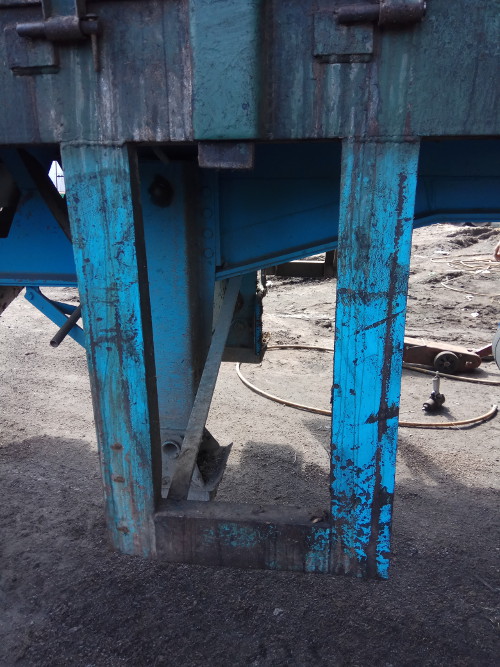 Our detergent comes with a few features:
Foaming base.
Better cleaning effect.
Standardize usage with minimum waste.
User friendly with no irritate smell
Even though we have experience in detergent formulation, but we have to experiment the truck cleaning detergent formulation with Hua Xin in their truck to examine the cleaning result. We are seeing good and consistent cleaning result with our new trucking cleaning detergent formulation. achieve