How to Order a PVA Sponge Roller
DST is able to tailor made the PVA sponge roller to cater for your dedicate process dimension. Our process is so flexible that we do not limit the PVA sponge roller dimension.
The tailor-made ability will definitely bring advantages for our user however it also comes to a stage that how we could come out the that we are talking to the same dimension of PVA sponge roller.
In this article, we are going to review the nomenclature for PVA sponge roller.

PVA Sponge Roller Nomenclature
Below is the illustration for the describe a PVA sponge roller, we focus on 4 dimensions:
1. PVA Sponge OD
2. PVC Tube OD
3. PVA Sponge Length
4. PVC Tube Length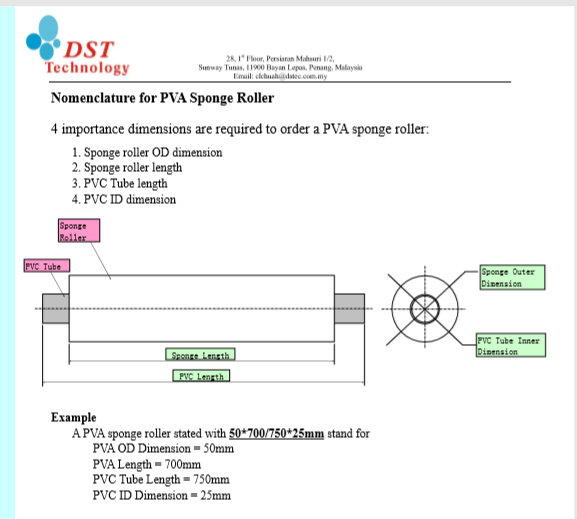 Why The PVC Tube Wall Thickness or ID is not measure
PVC Tube is a standard product available in the market. We do not choose any odd size of PVC tube which not available in the market. For instance, we mention 1-inch PVC pipe, it already implies that the PVC Tube OD = 33.4mm, ID= 26.1mm. Please refer the below Schedule-40 PVC Tube dimension table.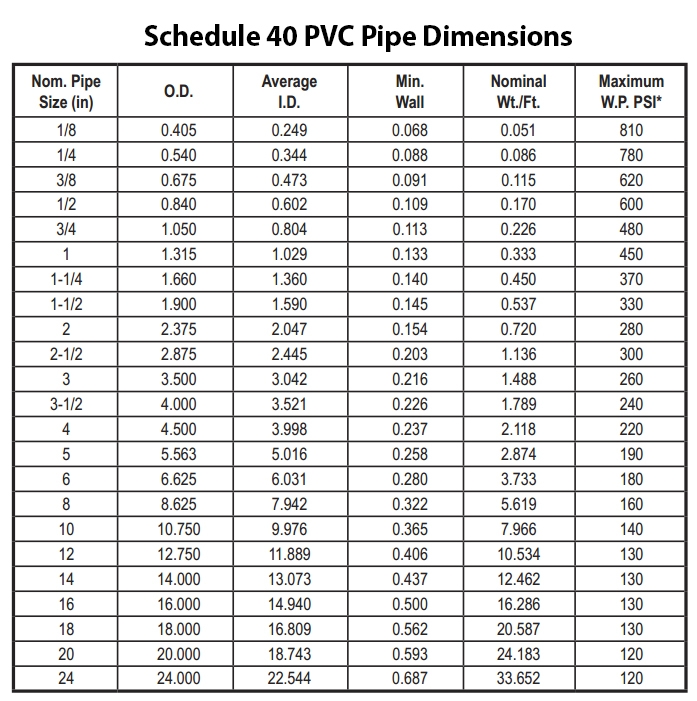 With above illustration, I hope our reader could understand how we name our PVA sponge roller. Feel free contact DST if you want to find out more about this topic.